St. Paul's Lutheran
Prescott, WI
---
A group of believers with a mission to connect people of our community with the good news of Jesus Christ by faith, fellowship, and prayer.
Worship With Us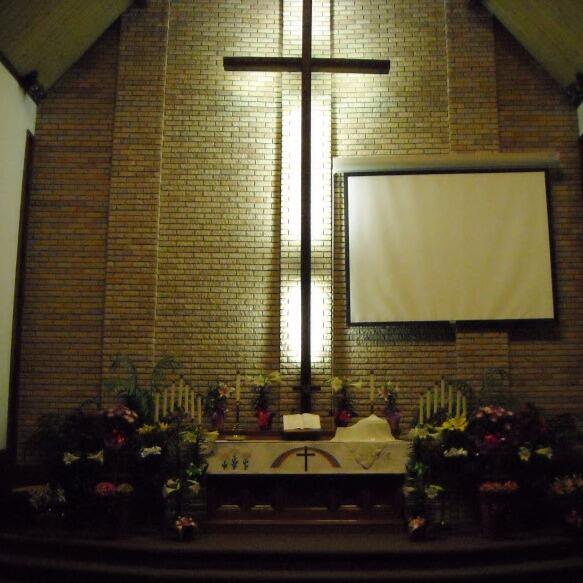 Sunday Worship - 9:30 am
Wednesday Worship - 7:00 pm

Children's Sunday School - 8:15 am to 9:15 am
Sunday Fellowship - 10:30 am

Adult Bible Study
Sundays - 8:15 am to 9:15 am
Mondays - 7:00 pm to 8:00 pm
Wednesday - 8:00 pm - 9:00 pm

What is worship like at St. Paul's?

On every Sunday we welcome members and visitors from every walk of life to join together to worship and learn about our loving God. We look forward to the chance to meet you and for the opportunity to provide for your spiritual needs.

Worship at St. Paul's is scriptural, musical, and liturgical.

Scriptural - We follow an orderly arrangement of Bible readings that outline our church year and guide our worship.
Musical - We will sing 3 or 4 hymns and many of our services include canticles (short songs) too.
Liturgical - Liturgy literally means "the people's work." In our services, we want everyone to be able to participate in the worship of God. We encourage everyone to participate, but if you aren't comfortable or just want to observe, that's ok too. You are welcome to simply follow along.
---
Who We Are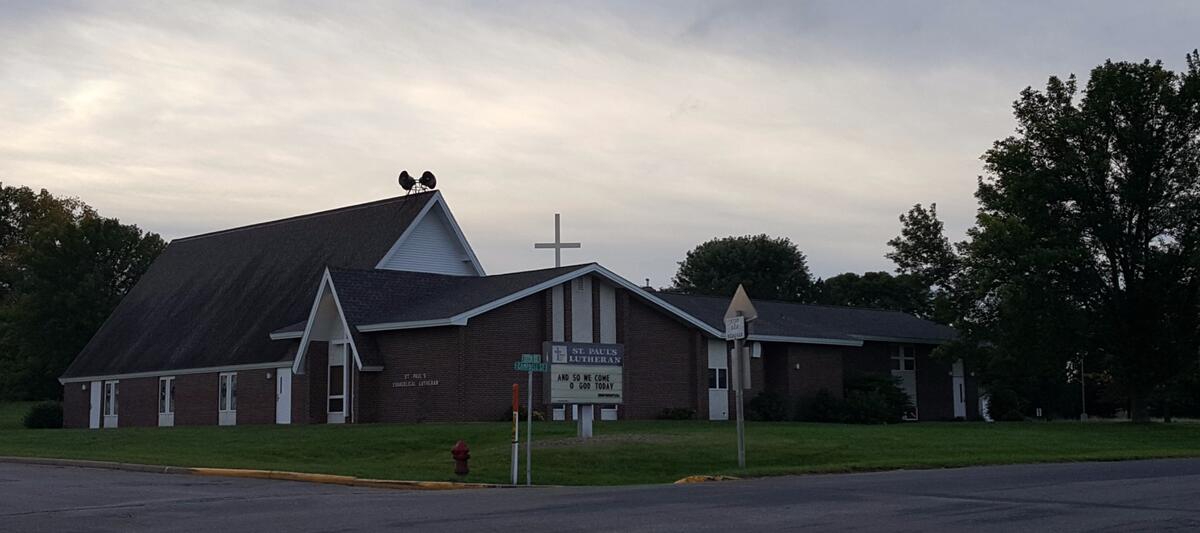 At St.Paul's, we are a group of Christians united to serve our loving God and those within our community. As a confessional Lutheran church our congregation is based solely on Scripture and we believe that Jesus is the only Savior and way to heaven. Through faith we are united to him and to each other. We strive to provide for other's spiritual and physical needs, living lives of love for those around us.

As members of the Wisconsin Evangelical Lutheran Synod not only do we get to impact our local community, but also people globally. Click the logo for more information
---
Contact Us
Pastor Tim Rosenow
Maybe you have questions about religion. Maybe you want to know more about who we are. Maybe you need someone to talk to, or just need us to pray for you. We're here for you. Please don't hesitate to reach out for any reason. We would love to hear from you.
Here's how to find us:

1048 Campbell St N
Prescott, WI 54021
Church: 715-262-5645
Pastor's Cell: 920-860-2216
E-mail: pastorrosenow@gmail.com.